Other moms are always talking about wanting to go out but to do something DIFFERENT. Not just dinner or drinks but something fun and unique. I think this fits the bill for sure! Who says arts & crafts is just for kids? According to Pinterest, it's more the moms than the kids these days anyway. Except the bonus of being the mom is that you can do it with a glass of wine. Or in my case, a sangria....I think I'd go just for some good sangria. That ain't easy to find. Trust me- I had some BAD sangria this past Saturday...but that's another story altogether. Check out this event- you won't be disappointed!
I went to a local Ridgewood restaurant with a few friends just for a light dinner and sangria, coincidentally, and the bill per person was $70! At least for $60 you get to make some art too.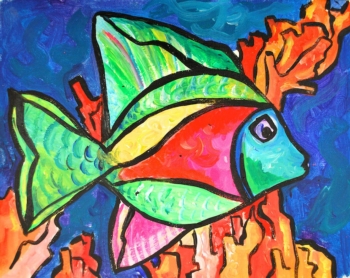 Create a painting in just two hours! Our experienced and fun-loving instructors will provide all the materials you need to create your very own masterpiece. Come have fun - no art experience is necessary! This is a unique opportunity to make art in a relaxing setting while enjoying good food and wine with friends, family, and loved ones!br /br /Cost is $60 including all supplies and instruction and food/drink - Cafe d'Artist, special menu created just for our artists, includes lunch or hors d'oeuvres and a glass of sangria.