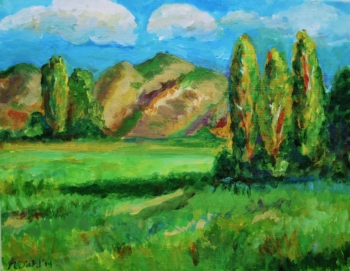 Tuesday Jul 22, 2014 6:00pm to 8:00pm
The Drawing Room Fine Art & Sculpture Studio has teamed up with two fabulous local restaurants in Wyckoff, NJ to give you our Adult Creativity & Cocktails Program.
Mondays at The Brick House and Thursdays at Aldo's
Sign up for any of our scheduled times:
12:00-2:00pm
6:00-8:00pm
8:30-10:30pm (at Brick House Cigar Store!)
Create a painting in just two hours! Our experienced and fun-loving instructors will provide all the materials you need to create your very own masterpiece. Come have fun - no art experience is necessary! This is a unique opportunity to make art in a relaxing setting while enjoying good food and wine with friends, family, and loved ones!
Cost is $60 including all supplies and instruction, food/drink, and live music!
A special menu created just for our artists, Cafe d'Artist, includes lunch or dinner and a glass of wine/beverage of your choice.
Featuring LIVE MUSIC from the amazingly talented musicians Paul De Carlo. Check out some of Paul's music at
http://www.reverbnation.com/pauldecarlo
For more information, call or email The Drawing Room
201-232-8855 or 201-447-7272
drawingroomllc@gmail.com
The Brick House
179 Godwin Ave
Wyckoff, NJ 07481