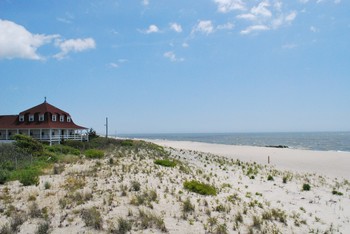 Friday Jun 10, 2016 9:00am thru Sunday Jun 12, 2016 2:00pm
Saint Mary by the Sea is a Retreat House in beautiful Cape May Point, NJ. Creative Spirits Weekend, which takes place June10-June 12, 2016, is a gift of time and transformation of ourselves and finding the beauty of God's creation through your artist eye.

Join other beginner and advanced artists for a weekend of learning, prayer, reflection, creativity, and making new friends.

Friday June 10 participants are invited to arrive at 4:00 PM with an optional dinner on Friday evening. We will gather at 7:30 PM on Friday for our welcome and evening prayer. Participate in making a journal/drum circle.

Optional: Begin the weekend with a relaxed schedule on Friday with an early arrival 9:00 AM check-in, the Friday workshop will begin at 10:00 AM to 4:00 PM. Lunch included.

Saturday June 11 offers a variety of workshops for beginner and advanced artists!

See Creative Spirits Weekend page for more information and schedule!
St. Mary by the Sea Retreat Center
101 Lehigh
Cape May Point, NJ 08212